This in-depth guide to outerwear for shorter men will help you stay warm without sacrificing style. Read on to learn more.
You need to stay warm, and you want to look good. But how? Winter coats aren't exactly tailor made for short men.
Most cold weather coats are too long, too bulky, or both – which makes you look smaller and shorter than you actually are!
You know that fit is the most important aspect of style, so does that mean short men are out of luck when it comes to outerwear?
Fortunately, there are some very basic guidelines you can follow to make sure your cold weather style is on point.
It's mostly about what NOT to do. Just remember these two rules:
Avoid bulky outerwear (like George's Gortex jacket).
Don't wear coats that go past your knees.
If you follow these two rules, you'll be good to go. Everything else is just icing on the cake.
Now let's look a little closer at the finer points of wearing outerwear as a shorter guy.
Wearing Outerwear as a Shorter Guy
First off, remember this: style is subjective. Other than not being naked, we all get dressed for different reasons.
✔️ Some of us want to "dress taller" so we can feel confident when we finally ask our crush out on a date.
✔️ Some of us want to look professional so our boss starts taking us seriously.
✔️ Some of us just want to stay warm and comfortable without looking sloppy, and there's nothing wrong with that!
My point is, don't think of the tips below as hard and fast rules. Just think of them as principles that can be followed, bent or even broken to fit your needs and preferences.
Okay, now that we've got that disclaimer out of the way, let's talk about outerwear!
Tip #1: Avoid Bulky Outerwear
You don't want to look like the Michelin Man. This look doesn't flatter any body type, but it's especially bad for shorter men.
Any bulkiness will be over emphasized by your small stature.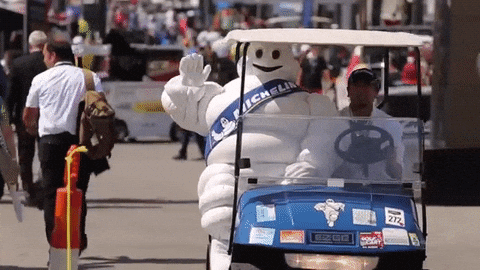 Most winter jackets contain some sort of insulation, which adds bulk and weight to the garment. That's okay. After all, warmth is more important than style.
But you should do your best to avoid excess bulk. For example, consider puffer jackets – those quilted jackets stuffed with goose down. Sure, they're warm, but they add way too much unnecessary bulk and padding to your body.
If you are going to wear a puffer jacket, make sure it's slimmed down and small in scale (i.e. small puffs).
One of my favorite puffer jackets is from Everlane. It's nice and thin. Plus, it's reversible and has a handy double zipper.
I did get the sleeves shortened by about two inches (which is a very doable alteration).
Bottom line: remember to stay away from overly thick and bulky outerwear.
Tip #2: Don't Wear Full Length Coats
I hate to be the bearer of bad news, but most short men just don't look good in coats that go past their knees.
Sucks, I know, but it's the truth. Any coat that goes past your knees will be very hard to pull off. It will need to fit perfectly, like this:
This jacket fits wonderfully, which is probably the result of painstaking (i.e. expensive) alterations.
Not to mention, James Dean can pull off anything, and this was a different time period, as evidenced by the cuffed, full cut trousers.
I'm not James Dean, this isn't the 50s, and I'm still (relatively) young, so I prefer shorter coats. Mid-thigh is a great length for shorter guys.
We'll talk more about this type of coat later, so keep reading…
Tip #3: Watch Your Sleeve Length
By far, the most common outerwear fit problem for short guys is sleeve length. Simply put, most sleeves are just too long.
When your sleeves are too long, it creates a "kid playing dress up" effect, as if you stole a coat from your dad's closet.
It's not a great look, even if you yourself are a dad!
If your coat fits perfectly, your sleeves will end at your actual wrist (not down around your palms).
If they go past your first thumb joint, they're definitely too long.
How can you fix this? Glad you asked…
Tip #4: Get It Tailored
Here's the thing – you might find a coat that that fits well almost everywhere, but the sleeves are a bit too long.
For some jackets, like a wool topcoat without functioning sleeve buttons, this is a straightforward and relatively inexpensive alteration.
However, tailoring a waterproof jacket is much more complicated, as any mistakes can compromise the waterproofing and insulation.
But it can be done. The key is to find a tailor who knows what they're doing. If you buy a new jacket, ask whoever you bought it from (either the store or the manufacturer) if they can handle alterations in-house.
If they say no, ask them to recommend a tailor. You may have to send the jacket to a specialty shop. I've heard good things about both of these places:
These specialty tailors will take longer and be more expensive than your local tailor, but it's worth it to get that perfect fit.
Tip #5: Layer Up for Warmth
Instead of wearing one super-warm coat (those tend to be bulky), you can just layer up with multiple lightweight layers.
By wearing layers, you can be stylish and warm (the ultimate cold weather combo). Plus, you can always add or remove a layer when the temperature changes.
I really love wearing a quilted vest under a medium-heavy weight jacket. This combo is perfect for those days when it's cold in the morning, warmer during the day, then freezing again at night.
Tip #6: Scale Down the Details
Finding a jacket that flatters the shorter build isn't just about fit. It's also about scale.
You want to find jackets that have smaller details. This is especially important for parkas, down jackets and peacoats.
Let's look at the puffer jacket as an example…
Pretty much every puffer jacket – which is just an insulated jacket with a quilted exterior – has some sort of visual pattern on the outside.
It could be diamonds or horizontal lines or even squares.
Regardless of which pattern the jacket has, a smaller scale will work better for smaller guys.
Thin stripes, not thick ones. Small diamonds, not big ones.
For peacoats, pay attention to details like pockets and lapels. If you're a short, thin man, super wide lapels are going to loop oversized against your frame.
For parkas, try to avoid huge patch pockets and oversized fur trimmed hoods.
Slant pockets and shearling lined hoods work much better, in my opinion.
Bottom line: pay attention to the scale as well as the fit.
The Best Outerwear for Short Men
We've talked a lot about what not to wear, and you might be wondering, What kind of outerwear should I wear??
Great question! Let's talk about the best outerwear for shorter guys.
#1: Topcoat
If you don't have a go-to coat for more dressy scenarios, you should consider a topcoat in camel, navy or charcoal.
These coats are typically made from thick wool, and they're usually fully lined, which makes them warm and toasty. They should end about halfway down your thighs, a perfect length for shorter men.
Lots of people will tell you that short guys shouldn't wear long coats, but believe me: a mid-thigh coat can actually elongate your figure in a way that shorter coats cannot.
Also, don't feel the need to reserve your topcoat for formal situations. You can wear them casually too.
A good topcoat isn't cheap, but it's one of those wardrobe staples that's worth investing in.
#2: Slim Fit Parka
While many parkas are oversized and way too big/long for shorter gents, some fit very nicely.
Even if you're not super slim, I recommend checking out a "slim fit" parka for a trimmed down, closer fitting version of this essential outerwear style.
Here are three that are worth checking out:
Alpha Industries Slim Fit N-3B Parka (Amazon affiliate link) (amazing price)
Patagonia Tres 3-in-1 Parka (the youth XL fits me perfectly)
Canada Goose Fusion Fit (scaled down parkas made for the Asian market)
There are other options out there, but these are all solid choices.
#3: Lightweight Down Jackets
Lightweight down jackets can keep you warm through much of winter, especially if you wear a base layer. Since they're, well, lightweight, they're a great alternative to bulky parkas.
The key is to find ones that have small scale patterns, proper sleeve length and not too much fill. I think Everlane and Uniqlo both do a great job with their puffer jackets.
Try wearing a base layer first, like a long sleeve t-shirt, then a warm middle layer (flannel shirt or wool sweater).
If you wear your lightweight down jacket over these layers, you'll be warm and toasty even at freezing cold temperatures.
#4: Leather Jacket
You see a lot of men's fashion articles that say every man needs a leather jacket in his outerwear collection.
I don't think this is true. They're not for everyone.
But if you love the look of a leather jacket, it can be an extremely versatile piece, especially during fall and early/late winter.
Leather jackets aren't as formal as topcoats, and they don't provide as much insulation as down jackets or parkas, so they won't take you all the way through a real winter – even with layering.
But if you find yourself mostly sticking to a casual or smart casual dress code, leather jackets are a great choice.
I recommend going with something very fitted, as it will loosen up over time. Again, pay attention to sleeve length. If they're too long, go the tailor!
#5: Peacoat
Another classic men's coat is the pea coat. It's less formal than the topcoat, but it still works for a "dressed up" look.
If you think a topcoat is too long for you, a peacoat will likely be the perfect length.
I'd highly recommend going with charcoal or navy instead of black.
Where To Buy Outerwear for Shorter Guys
If you're willing to get your coats and jackets altered, you can buy them anywhere and bring them to the tailor to get that perfect fit.
If you want to avoid paying extra for tailoring, try these clothing brands for shorter guys:
While the options from each of those individual brands are limited, you should be able to find something you like among all of them.
FAQs About Outerwear for Short Men
Here are answers to some commonly asked questions about outerwear for shorter guys:
Can shorter guys wear denim jackets?
Yes, shorter men can wear denim jackets. Just makes sure the sleeves aren't too long!
Do coats look good on short guys?
As long as they fit properly, most types of coats look good on short guys.
What jackets look good on short guys?
Almost any jacket looks good on short guys if it fits well. Avoid coats that go past your knees and super puffy jackets.
Try wearing thigh-length overcoats, thin leather jackets and field jackets, and non-bulky down jackets.
Closing Thoughts
Shorter gents should avoid baggy, bulky outerwear. Instead, opt for thinner, fitted coats, and use multiple lightweight layers to stay warm.
Unless you really love the look, don't wear full-length coats that go past your knees. Stick to mid-thigh or shorter.
Above all, wear the coats and jackets that keep you warm and comfortable and make you feel like a million bucks!
What's your current favorite piece of outerwear? Leave a comment below!