Looking for the best over-the-calf dress socks you can buy right now? Here they are!
As a follow-up to our popular no-show sock guide, we've compiled a list of some of the top over-the-calf dress socks we could find on the internet.
In many cases, the companies were kind enough to send us a pair or two (or, in some cases, more) for wearing, washing, and testing to help you make the best decision.
For the last few months, we've been doing a deep dive into this world, and are thrilled to be able to share the results with you.
Quick Take
Don't have time to read the full article? Here are our top three picks for the best over-the-calf dress socks you can buy right now:
Our Pick
Budget Pick
Upgrade Pick
Read on for more info and the complete list…
Why Over-the-Calf Dress Socks?
If you're a regular reader of the site, you know we've covered socks at length (pun absolutely intended) and know the appropriate places to wear each style.
Does that mean you need six types of socks in your drawer? Nah. But, if you're going with dress socks, we'd suggest over-the-calf.
Simply put, over-the-calf dress socks are meant to completely cover your leg all the way up to around your knee. That doesn't mean stopping at the midpoint (hence, mid-calf) or around your ankle (quarter socks or ankle socks), but complete over those parts.
Most importantly, the elastic at the top of the sock tightly hugs your calf, allowing it to stay up all day.
We wear these because they create smooth lines from the shoes, up the leg line, and streamline the lower half. As a shorter guy, that's definitely something you'll want.
Why Good OTC Dress Socks Matter
The problem with most "over the calf" dress socks is that, well, they're not actually over the calf.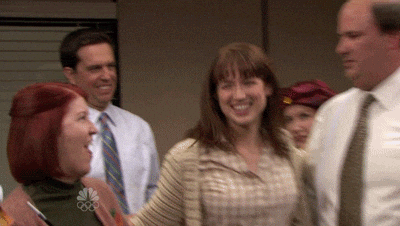 Either the socks don't come up all the way-so they catch on your trousers (especially if they're unlined) and fall down quickly, or the elastic wears out after a few wears.
Also, low quality dress socks won't last very long. If durability and cost-per-wear is important to you, you should spend a bit more on higher quality socks.
How I Chose and Tested Socks
Basically, we used four methods to find the most durable and stylish over-the-calf dress socks for guys:
Googled "over the calf socks for men" to find the most popular brands
Searched Amazon to see what they recommended for both cheap and premium options
Tested Nordstrom's in house brand (which are usually great for the price)
Asked around: I came across some great brands by word of mouth
Pretty simple, right?
The Best Over-The-Calf Dress Socks
Brand
Sizes Available
My Size
Price Per Pair
Notes
Boardroom Socks
Standard (8-12)
King (13-16)
Standard
$14.95-$17.95
Top pick for quality and value; not ultra-thin; no smaller sizes
Bombas
M (6-9)
L (9.5-13)
XL (13 +)
L
$15 (Dress)
$18 (Casual)
Good value and overall fit/comfort; less refined than Boardroom
Fort Belvedere
S (6-7.5)
M (8-10)
L (10.5-12)
XL (12.5-13.5)
M
$40
Ultrafine, ultra-breathable luxury; slightly delicate; wide range of sizes
Gold Toe
One Size (6.5-12)

OS
$14.95-$19.00 for 3
A surprise hit; slightly thicker; limited sizing
Nordstrom Men's Shop
S (5.5-7.5)
M (8-10)
L (10.5-12.5)
XL 13-15)
M
$14.50 for Cotton
$14.50 for Wool
Great value when on sale; runs large so size down
Pierre Henry Socks
Classic (7-11)
Big/Tall (12+)
Classic
$14.99 for Single
$34.99 for 3 pack
More casual feel (not very dressy); stays up nicely
Viccel
XS (6-7)
S (7.5-8)
M/R (8.5-9.5)
L (10-11.5)
XL (12-14)
L
$13.89- $26.54
Huge selection of weights, colors and sizes; great prices; fabrics feel "slippery" inside shoe
Falke Tiago Dress Socks
6.5-7.5
8-9
9.5-10.5
11-12
12.5-13.5
14-15
$34.00-$39.00
Premium quality socks; great for loafers and sneakers during summer
Here are some more in-depth thoughts on a few of my personal favorite men's dress socks brands:
Fort Belvedere Socks
If a pair of socks could be described as "beautiful", these would be them. The colors are subtle, but they're wonderfully unique.
Raphael Schneider, founder of Fort Belvedere, The Gentleman's Gazette, and friend-of-the-site, has done a fantastic job with the whole line. But, at $40 a pair, these puppies ain't cheap.
Additionally, with 200 needles used, these are luxuriously delicate and not for everyday wear.
Fort Belvedere over-the-calf socks are noticeably thinner than all of my other dress socks, and the thinnest on this list. While that is something they tell you, it's created a gapping problem around the mouth of my lace-up dress shoes-even ones I know fit in the length.
Perhaps this problem is compounded by my flat feet, So, I've stuck to my loafers and Belgian slippers when wearing them. Maybe that's for the best, as I get to show them off.
So, while I'd recommend them-if you can stomach the price tag- because they're luxurious and comfortable, do make sure you've got the proper footwear to go with them.
Boardroom Socks
Boardroom Socks are my best-in-show pick for style, price, and comfort. Look at how nice and even those dots are!
Proudly made in North Carolina. At $15, they're not cheap, but I think it's worth the $1.00 premium over Pierre Henry, and just as good as the Bombas.
168 needle construction, which, as founder Nathan James says, is fine enough to be luxurious but not so fine they wear out after a few miles.
Their over-the-calf dress socks come in merino wool and cotton, and I vastly prefer the wool. I'd highly recommend these for any day of the week.
Bombas Dress Socks
"The Internet's Favorite Sock" indeed. These guys have their marketing and SEO down.
Seriously, if you Google a lot of the sock brands on this list, Bombas is still the first one coming up.
Anyway, slick marketing is one thing, the product is another. Overall, I do like the socks.
The over-the-calf dress socks do the job well. They have a great range of colors and more cushioning than man other dress socks..
For overall dress sock comfort, though, I do prefer the Boardroom to the Bombas.
But, Bombas also sent some of their merino wool casual over-the-calf socks and, frankly, they're phenomenal. Perfect thickness for some boots and sneakers, and the sock has almost gel-feeling arch support woven in. My flat feet are loving it!
If you're going to go with Bombas, I'd do their more casual options. They're more than worth the money.
Gold Toe Dress Socks
Amazon made an excellent choice here. Gold Toe are surprisingly good quality, great thickness, and excellent length. At just under $20.00 for a three-pack, they're also a great deal.
You're not going to get unique designs or patterns (and the "Gold Toe" uncomfortably reminds me of foot fungus), but if you don't need dress socks often or don't feel comfortable coughing up $15.00+ for a couple of footsies, these are a smart option for you.
The thicker cotton makes them a touch more 'plush' than some of the super-thin options on this over-the-calf dress sock roundup, which I've found helps with some of the gapping issue.
I do notice, however, that the elastic d to grip my calves quite tightly- which, after 8-10 hours of wear, kind of makes you feel like you're wearing compression socks. Even so, if you're a slimmer guy, you should be just fine.
Falke Tiago Dress Socks
Falke is a German company that's well-known for making premium quality socks for men and women.
Falke's no show socks are expensive, but they're some of are our favorites for loafers and sneakers during summer.
Their OTC Tiago Dress Socks are no different. They're well made, handsome (although simple) and durable.
You really do get what you pay for here, and if you're looking at cost per wear, these are still a good deal.
FAQS About Over-the-Calf Dress Socks
Here are answers to some of the most frequently asked questions about men's dress socks:
Are Cotton or Wool Dress Socks Better?
Cotton dress socks are softer and cooler than wool dress socks. They're great for hotter temperatures. Wool dress socks handle moisture and odor better than cotton socks.
Both materials are great for year round use, but cotton may be better for summer, and wool may be better for winter.
Are Over-the-Calf Better Than Crew Length Dress Socks?
Over-the-calf dress socks stay up throughout the day, unlike crew length (or mid calf) dress socks. Also, OTC socks provide more warmth than crew socks, which is good or bad depending on the climate.
Why Are Dress Socks So Thin?
Unlike sneakers and boots, most dress shoes are designed to fit snugly around your foot for a sleek, streamlined look. Dress socks are thin so they can fit inside your dress shoes without taking up too much space.
What Are Dress Socks Called?
Dress socks are often called "over the calf" socks due to their taller height. They may also be called "trouser socks".
How Thick Should Dress Socks Be?
Most dress socks are thin, but you can find thicker dress socks with more cushioning from brands like Bombas.
Should You Wear Over-the-Calf Socks?
Many men prefer over-the-calf socks to mid-calf socks (or crew socks) because they stay up as you move around throughout the day.
Should I Wear Socks With Dress Shoes?
Yes, you should wear socks with dress shoes. If you really want the "sockless" look, try wearing no show socks instead of going barefoot.
Can I Wear Ankle Socks With Dress Shoes?
No, don't wear ankle socks with dress shoes. Ankle socks are really only meant to be worn with athletic shoes.
Final Thoughts About OTC Socks
Socks are essential part of any man's wardrobe, and a good pair can really make a different in dressing well.
Socks can stand out with your chinos, or they can make business casual a little more interesting.
All of the socks above stood up (literally) to the test, including some days of 12-14 hours of standing up, sitting down, and generally moving around.
Overall, though, Boardroom Socks are our top pick. They've got the blend of form, function, style, construction, and price to last for years if you take care of them.
On the high end, and if you've got the budget for it, Fort Belvedere socks are extremely luxurious and make your feet happy.
Our budget pick, and a good deal for the guy who rarely needs dress socks, is the three-pack from Gold Toe.
Questions? Comments? Leave them below!